Waterbottle Promo
Water bottle designs promoting the capabilities of the HP Indigo Digital Offset platform available at Tapp Label.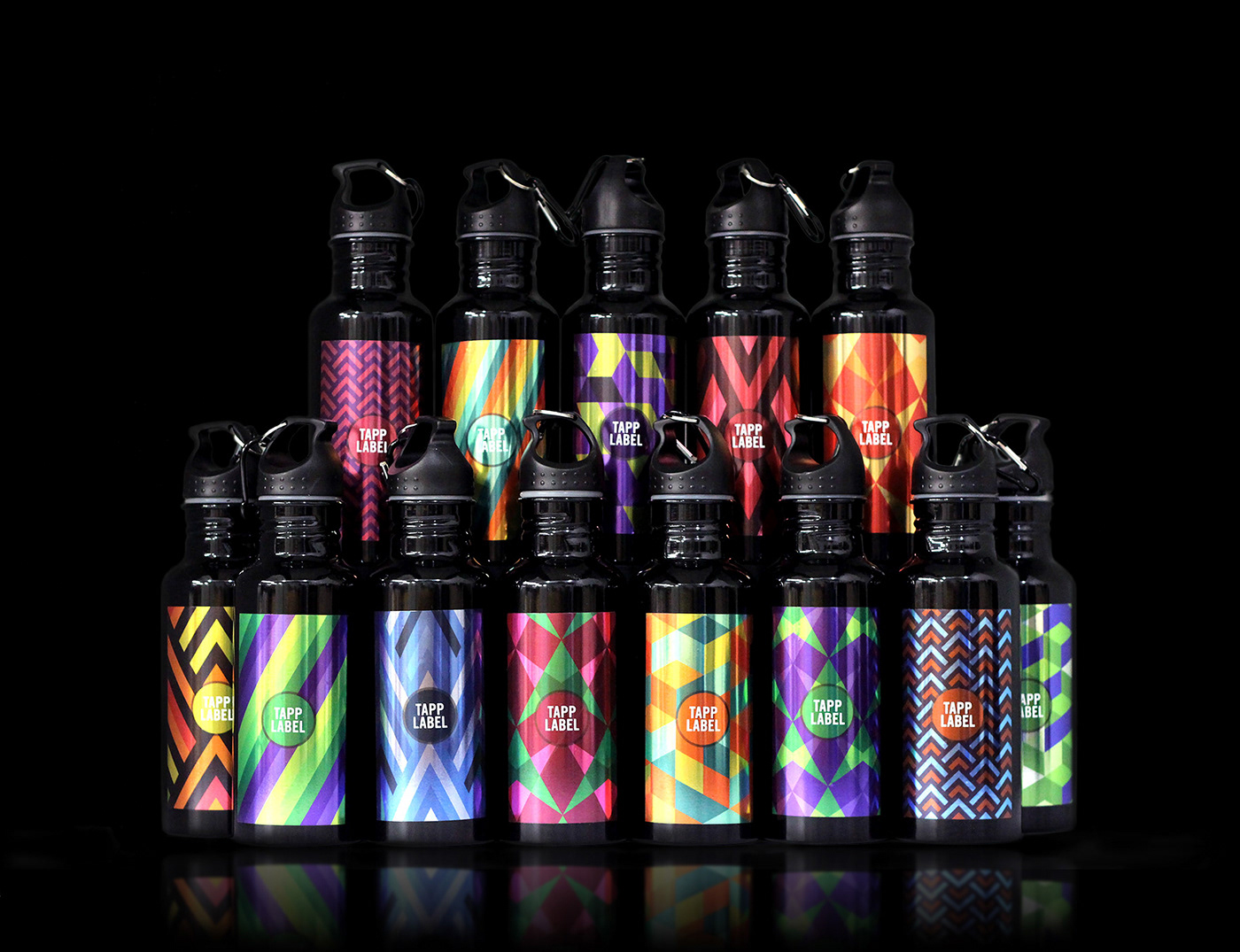 A sampling of the 20
different
labels on waterbottles created for
Tapp Label Company
as a trade show promotion (Unified Symposium). Printed on the new HP Indigo digital offset press on metallic paper. 500 bottles. 20 different designs. Each with individual, sequential codes on the back used as a contest entry. And it was all done in
one pass through the press
.
They are not easy to photograph though...