In 2013 I was asked to invent a brand for a new 5-day music, wine, food, beer, and comedy festival - the first and largest of its kind to ever happen in the Napa Valley. It had no name and had been a dream of Gabe Meyers for five years. 
The concept was to take the typical pristine, traditional, expensive feeling of a Wine Country brand and violate it with an aggressive dose of rock-and-roll. 
Concepts, name, and creative direction by Dom Moreci. Final illustrations by the incredible and talented Joel Felix. 
These core brand elements formed the base of all the marketing, merchandise, environmental graphics, advertising, and print and promotional material for the first 2 years of the BottleRock Napa Valley Festival
​​​​​​​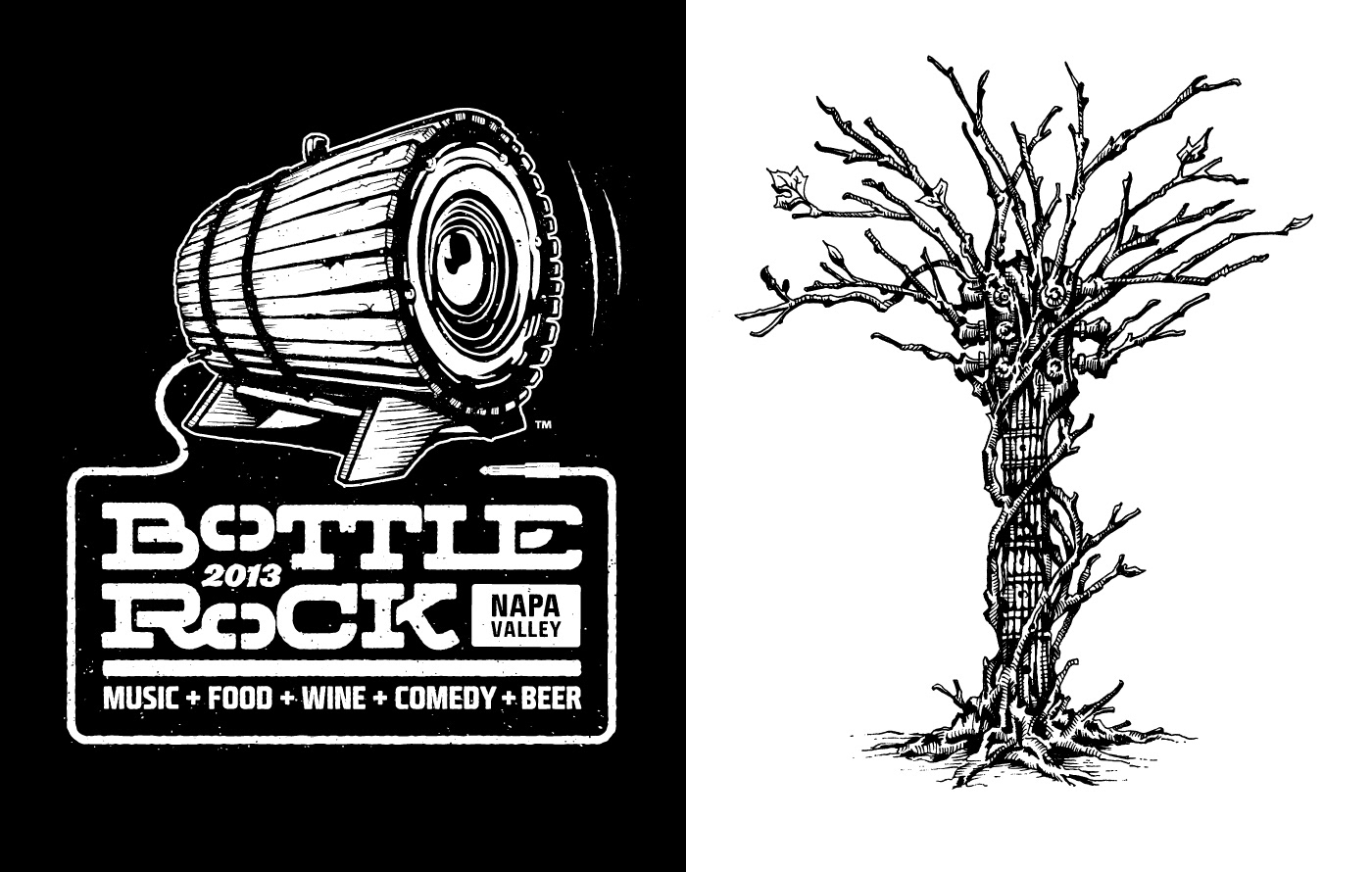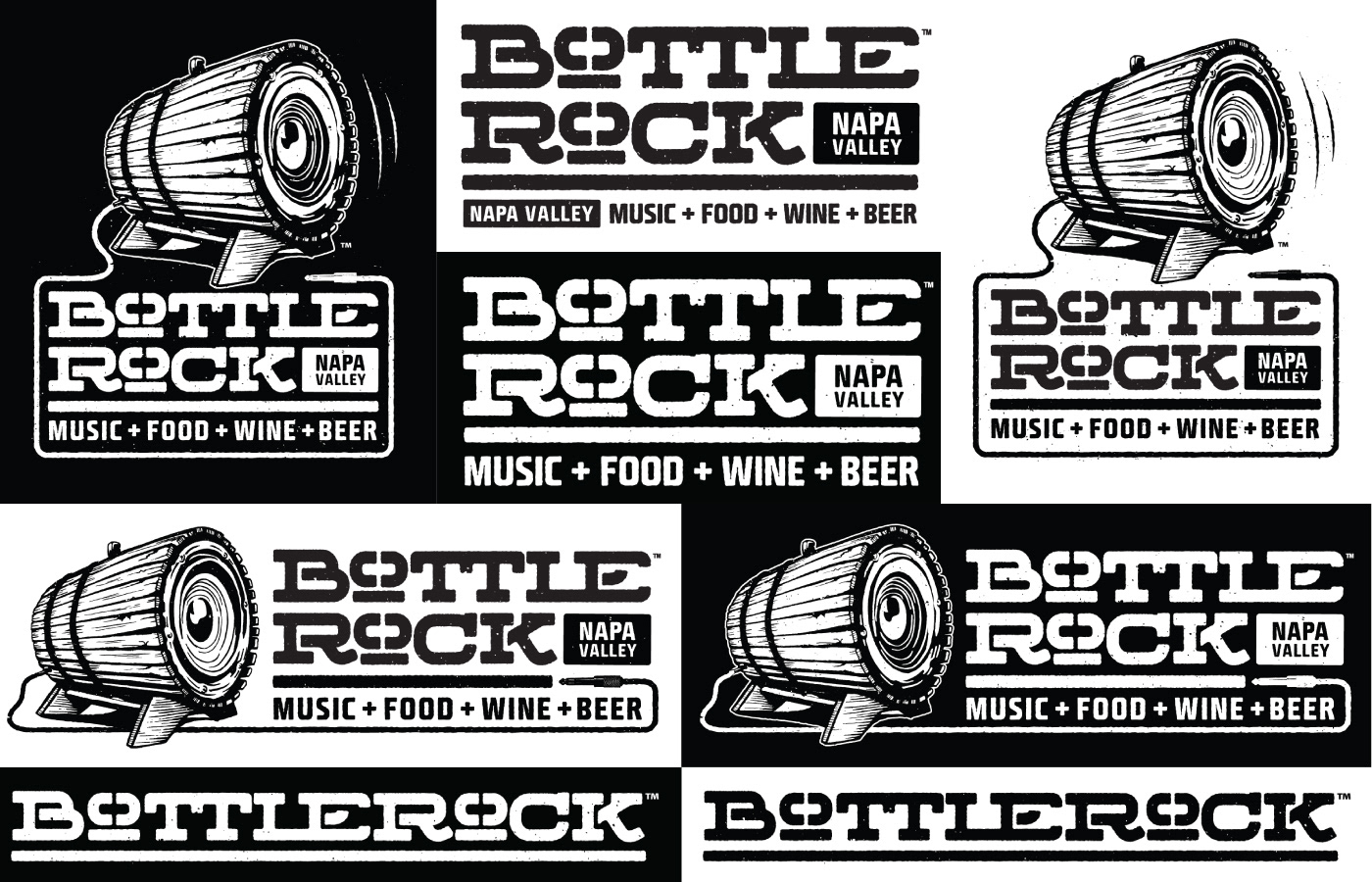 Yes, the "speaker cask" was so popular and well received that it was turned into a real, working, full-sized piece of artwork that played music while festival guests gathered around it. Speaker Cask by Vonsaall Design Build.